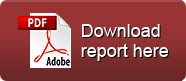 The Peak District became the UK's first national park on 17 April 1951; albeit the National Trust owns a 12% minority. Geographically, it forms the southern end of the Pennines and much of the area is uplands above 300 metres (984 feet) with a high point on Kinder Scout of 636 metres.
It is an area of great diversity, too, and is split into the northern Dark Peak, where most of the moorland is found and the geology is gritstone, and the southern White Peak, where most of the population lives and, here, the geology is mainly limestone.
The Park is also startlingly beautiful and attracts more than 10 million visitors per year. But it can also be dangerous climate-wise and physically taxing – with a dramatic terrestrial rise and fall. Thus, judgment, prudence, being fit – and an accurate weather forecast – are essentials for survival; and, yet, the local Edale Mountain Rescue Team is called out, on average, 120 times a year…
Receive our exclusive interviews – Enter your email to stay up to date.