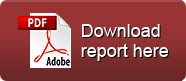 Indeterminate derivation but unambiguous in contemporary vernacular – and Titon Holdings Plc (LON:TON) scored a beauty with its third set of record annual results in a row. It also delivered double digit growth in pretax, earnings and dividend. The shares rose 15% on the day to 108 pence but remain second cheapest in their Sector. Team Titan is playing on a good wicket, has strength in depth and clear ability.
► Results: pre-tax profits in the full year to 30 September 2016 rose 14% to £2.14 million with EPS up 21% and dividends ahead 17% (including +29% in the final). Liquidity remained similarly strong and the Group closed the year with £2.44 million of net cash. In the first two months of the new fiscal year, too, sales in the UK and continental were ahead year-on-year.
► Ethos and track record: this is the third year in a row that Titon has produced record results (in fiscal 2013, pre-tax profits were around £500,000). In the Group's core ventilations market, too, the quality of indoor air is recognised as a major health issue.
► Valuation: Titon Holdings Plc is the second cheapest stock (to Samuel Heath) in the Hardman UK Building Materials Sector at 4.0x historic EV/EBITDA plus it sports a yield in excess of 3%; and this after generating a Total Return to Shareholders (TSR) of 22.5% over the past 12 months based on Bloomberg data.
► Risks: the geopolitical climate remains unsettled at home and close-to-home, in Asia and in the US. Specifically on the Brexit vote, though, Titon said: "to date, however, there has been little impact on our business and we remain optimistic that satisfactory exit terms can be negotiated". The Chairman's statement also said: "we will continue to look for new opportunities within our target markets. I look forward to another year of progress".
► Investment summary: the fiscal 2016 results are an important line in the sand for Titon and investor perception. It is important, too, to see its premier TSR numbers coming through. Expect the Group to build on this team performance as it bucks for promotion.
Receive our exclusive interviews – Enter your email to stay up to date.
Click the EPIC TON to read the full archive for this company.