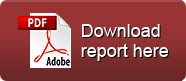 Titon Holdings plc (LON:TON) is the subject of the latest report from Harman & Co: William Rees-Mogg famously copied Pope's words in 'The Times' in 1967, questioning the source and motivation of excessive over-reaction. On 12 May 2016, Titon's lepidopteran dip in interim profits resulted in a 12% bludgeon of its share price to 97.5 pence. This is disproportionate. Titon has cultivated a culture of excellence, use of its products is expanding and it pays a dividend every year.
► Strategy: pre-tax profits in the half year to end-March declined from £792,000 to £735,000 – and this dip is equivalent to 0.5% of net revenue. Ventilation is increasingly a core requirement in buildings worldwide, as structures have become more and more airtight. The lack of good indoor air quality is also recognised as a major health issue.
► Ethos and track record: Titon designs, manufactures and supplies both passive and mechanical ventilation units plus a range of window handles, hinges and locks which are complementary and branded. Geographically, revenue is split broadly 50:50 between the UK and international, principally South Korea.
► Valuation: Our profit before tax estimates are trimmed by £100,000 in 2016 and 2017 (but earnings are similar) and Titon remains one of the cheapest stocks in the Hardman UK Building Materials Sector at less than 4x EV/EBITDA plus it sports a yield in excess of 3%.
► Risks: the chill of a pre-Brexit vote climate, together with general investor edginess, are clear and present dangers, in a similar vein to many other companies. Titon said: "if we remain in the EU then a major source of uncertainty about the future will be removed; if we vote to leave, then the uncertainty we have now will be magnified and will remain a significant risk for the economy for several years to come…"
► Investment summary: For the first time in its history, Titon Holdings Plc is being proactive with investors; and as the Chairman said at the half year: "We will continue to bang the drum for Titon in the second half". Quality will out, together with a significant re-rating relative to its building peers.
Click the EPIC TON to read the full archive for this company.