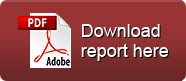 Tissue Regenix Group Plc (LON:TRX) is now in the commercialisation phase having validated its dCELL® technology to produce 'like-for-like' tissue specific, structure-preserving scaffolds for use in multiple clinical settings. DermaPure has started well in the US for treating chronic wounds and traction will increase now that it is widely reimbursed by Medicare providers. But newsflow in the next 12 months is likely to be dominated by the approval and launch of the orthopaedics products for meniscal and tendon repairs. Despite short term monthly cashburn of c.£1m, TRX is building long term value, evidenced by 32p NPV driven by three core product areas.

► Strategy: To build and commercialise a portfolio of products using its proprietary dCELL technology platform thereby creating a leading regenerative medicine business. Potential applications of dCELL are diverse and address a number of unmet medical needs in wound care, orthopaedics and cardiology.
► OrthoPure: Early confidence from EU trials indicate that TRX is making rapid progress with OrthoPure XT (porcine/tendon) suggesting that CE Mark is achievable by the end of 2016, six months earlier than forecast. OrthoPure XM (porcine/meniscus) was shown to be integrated into the patient's own tissue.
► Regulation: As a consequence, the US regulatory strategy has been revised. The route to market for OrthoPure XM will be via a 510(k) rather than the far more expensive and time consuming PMA process. OrthoPure XT will require a PMA, but TRX is reviewing a plan with the FDA by which this process can be expedited.
► Risks: Clinical and regulatory (three ongoing clinical trials in order to achieve approvals), financial (further funding for OrthoPure US trial costs but these could be through partnerships), and commercial (roll out of DermaPure, SurgiPure and OrthoPure) but mitigated by use of a hybrid sales strategy.
► Investment summary: Tissue Regenix Group Plc is building commercial momentum through three clear value drivers: Good early sales of DermaPure (chronic wounds), launch of SurgiPure (hernia repair) and earlier CE Mark for the OrthoPure XT, tendon product. This is de-risking the business for investors, but also drawing the attention of potential acquirors. Our DCF valuation is 32p per share, heavily influenced by near-term R&D and marketing investment.
Click the EPIC TRX to read the full archive for this company.