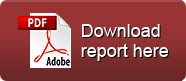 Although Redx Pharma Plc (LON:REDX) has only been in operation since late-2010, it has already created several valuable drug candidates that are about to begin clinical development. Progress into the clinic will enhance significantly the value of these drug candidates as well as providing further technical validation of the company's approach. Redx announced recently that its BTK inhibitor (RXC005) has a potential role in overcoming resistance occurring after Imbruvica treatment used in hematologic cancers. Redx aims to progress RXC005 into a first-in-man clinical study at the end of 2017.
►Strategy: To discover best and first-in-class drugs in therapeutic areas of significant commercial interest and, on a selective basis, to take those assets through early clinical development. Redx is focused on licensing out assets to drug major(s) for late-stage development and commercialisation to secure optimal returns.
►RXC005 BTK inhibitor: Redx is progressing RXC005, a reversible inhibitor of wild type and C481 mutant Bruton's tyrosine kinase (BTK) that has the potential to overcome sole C481 mediated resistance seen in roughly 65% of Chronic Lymphocytic Leukaemia (CLL) patients receiving Imbruvica treatment who have progressive CLL. The in vitro and in vivo profiles of RXC005 are very encouraging.
►First-in-man trial: In late 2017, Redx is planning to commence a first-in-man study with RXC005 for use in haematological cancers. This will also represent the second project that Redx has brought into the clinic since its creation in 2010, after its porcupine inhibitor RXC004, building up value adding momentum.
►Valuation: Redx has established itself as a well-run company, building a broad portfolio of pre-clinical assets. BTK programmes are increasingly being viewed as high value assets, with AbbVie paying $21bn to gain access Pharmacyclic's Imbruvica and AstraZeneca partnering with Acerta to develop acalabrutinib for potentially more than $4bn for 55% stake. Moreover, BTK inhibitors seem to be the right approach for use in combination therapies, increasing their value.
►Risks: Clearly not without financial risk, however, Redx's strategy and breadth of portfolio reduces the binary risk seen with single product companies. Also, timing of licensing deals is difficult to predict, but management has established already a track record of securing deals (including AstraZeneca, NHS, Horizon, Pierre Fabre). There is clear precedent that pharma/biotech is willing to pay high prices for assets, reflecting the level of de-risking undertaken by the developer.
►Investment summary: Redx Pharma Plc offers investors access to a highly versatile and successful discovery engine, geared specifically towards clinically differentiating its assets to achieve potentially best-in-class and first-in-class status, which in turn should translate into highly valuable assets. Redx, which has two programmes that potentially could reach clinical studies in the next 12-15 months is gearing up the value and bringing Redx into the clinical stage arena.
Receive our exclusive interviews – Enter your email to stay up to date.
Click the EPIC REDX to read the full archive for this company.