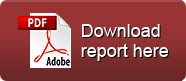 PPHE Hotel Group Ltd (LON:PPH), the asset-backed, London-focused hotel operator, has announced its Q3 trading update, which show a continuation of the strong trends at the interim results. We revised up then, and are maintaining our full year forecasts. The company looks indebted relative to income, but this reflects a major development pipeline in progress, where the assets have yet to contribute income, while the shares trade at a substantial discount to book value as adjusted for the real value of the assets.
► Revenues growing: Total revenue increased by 9.7% to €79.8m in Q3 and by 3.8% on a constant currency basis. For the nine months, revenue increased by 11.4% to €220.8 million and by 3.8% on a constant currency basis – i.e the growth rate remained constant on a higher base in the busier Q3.
► RevPAR strong: RevPAR for Q3 increased by 12.1% to €138.4, driven by a 13.1% increase in average room rate to €155.5. Occupancy decreased by 80 bps to 89.0%, still an absolutely high level. For the nine months, RevPAR increased by 12.4% on a 10.5% increase in average room rate. ► Valuation: The valuation looks modest, especially in the context of the real value of the assets which we believe are significantly above book value. On P/E and EV/EBVITDA, the group continues to trade at a significant discount to sector majors in spite of a better growth pipeline.
► Risks: Some investors consider the group's drawbacks to be an apparent high debt level relative to current income, limited liquidity, and a founder controlled business. In fact, the founders have delivered strong growth and are reluctant to issue equity at a discount, and the debt is readily manageable.
► Investment summary: PPHE has extremely strong asset backing and the statement alluded to a crystallisation of value. Unlike a property company which revalues each year, the real value of the hotel estate is somewhat hard to track, and we believe that management intend to highlight this hidden value to the market. Any such move could be helpful to the share price.