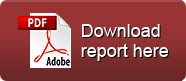 This month's feature article is the first publication of the top 15 drug companies in the 2015 global industry ranking and how this has changed over the last decade. In trying to analyse the changes that have taken place, we have looked at different strategies used by management teams. Many companies are featured, but there is emphasis on GlaxoSmithKline (GSK), AstraZeneca (AZN) and Shire Pharmaceuticals (SHP). In addition, we have analysed how drugs derived from antibodies have driven market growth and now represent just over 10% of annual industry sales.
2015 Global ranking
Although the focus of Hardman & Co is generally on companies with micro- to midsized market capitalisations, it is important to understand how those companies are faring within the industry in which they operate. Given that all the major pharmaceutical companies have reported 2015 results during the last month, we thought this would be an opportune time to update the global ranking and see how various companies' strategies over the last decade have played out. As always, it has thrown up some very interesting findings!
Moreover, when we write research reports on our contracted companies, it is important to outline the commercial market opportunity that the often disruptive technology of the small company is targeting. While it usually constitutes only a very small part of the overall report, the data within those 1-2 pages are often dynamite.
Pharmaceutical sales are defined as anything that requires a prescription (Rx) and excludes OTC/consumer products. However, it does include generic drugs. Market shares have been calculated from initial estimates that the global prescription drug market was valued at $786bn in 2015. All our data, going back as far as 1988, have been complied consistently and are based on ex-factory sales reported by companies and converted to US$ using average exchange rates. Therefore, it is very robust.
Global highlights
2015 has been a very tough year for the pharmaceutical industry worldwide. Although we estimate that the industry saw modest 4% underlying growth, this was eroded in dollar terms by the strength of the USD against most other currencies. Notwithstanding that, no less than eight of the top 10 drug companies in the world reported lower sales in 2015, many being hit by the loss of patents on major drugs.
► Novartis remains the top ranked pharmaceutical company worldwide for the third year running with 5.66% market share. Whereas most of the industry has focused its activities on patented (branded) drugs, the strategy of Novartis has been to retain and develop a strong presence in generics and biosimilars which has helped to maintain its #1 position.
► Gilead Sciences was the only company to make major gains to become the sixth largest company in the world with 4.09% market share, rising from #9 in 2014 and #15 in 2013. This move has been driven entirely by the success of its hepatitis C franchise and, even though competition has arrived, many of the new drugs still need to be used in combination with Gilead's drugs.
► Teva has also been a steady riser over the years. Initially, this was on the back of multiple acquisitions and consolidation of generic businesses. However, with its strong cashflow, the company also invested in branded pharmaceuticals, particularly in the field of multiple sclerosis, which has borne fruit and now represents 47% of product sales.
► Novo-Nordisk entered the top 15 companies in the world in 2015 for the first time. Unlike many of its competitors it has achieved this largely through organic growth and focus on a single therapeutic franchise – treatment of diabetes. Its success has clearly been helped by the worldwide spread of obesity and associated increase in diabetes.
Click the EPIC AZN GSK SHP to read the full archive for this company.