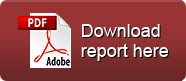 On 3rd January Burford Capital Limited (LON:BUR) announced that on 30th December it had sold an interest in the Petersen claim to a third party investor at a price that implied a valuation of more than ten times Burford's investment. The claim has been progressing well and, having passed a significant milestone in 2016, would have been expected to rise in value regardless of any transaction. This is the second secondary market transaction that Burford has completed, each demonstrating a gain over the existing valuation. In this report we discuss the implications for valuations, both for this specific case and for the portfolio as a whole.
Earnings: Although the multiple of investment is well ahead of Burford's likely valuation of it, the statement suggests that the actual monetary gain will be small. We have upgraded our expected revenue by $4m to reflect this gain, giving a 5% upgrade to 2016E.
Balance sheet: Burford have invested a sum 'of less than $18m' into the Petersen claim. There may be an effect on the valuation, but this is very hard to quantify. The asset was likely to be revalued upwards anyway, and, as discussed in this report, this is unlikely to reflect the full transaction value.
Valuation: With the deal enhancing earnings and supported by helpful currency moves, Burford's rating remains good value despite the strong share price performance. The prospective P/E for 2018E is only 15.0 times, while an 18% RoE with strong growth suggests excellent metrics all round.
Risks: The investment portfolio is fairly diversified, but retains some very large investments, which means revenue may be volatile. As the company matures we would expect that to decrease, but not to disappear. The Petersen case shows that this volatility is not simply a negative.
Investment summary: Burford Capital Limited has already demonstrated an impressive ability to deliver good returns in a growing market while investing its capital base. As the invested capital continues to grow, the litigation investment business will continue to produce strong earnings growth.
Receive our exclusive interviews – Enter your email to stay up to date.
Click the EPIC BUR to read the full archive for this company.