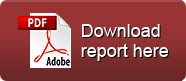 Burford Capital Limited (LON:BUR) interim results for 2016H1 produced another set of outstanding figures. The core litigation finance business was the driving force helping overall revenue grow to $76.2m, up from the $40.6m last year (which we considered then to be an exceptional result). Operating profit more than doubled to $61.7m despite investment in growing the capacity of the business. The new initiatives businesses also performed well, moving to a first profit of $2.9m after tax. Insurance has been closed to new business and delivered a profit of $3.4m after tax, though this was the only part of the business to perform below our expectations.
► Currency: With 94% of Burford's assets denominated in USD and all its debt in GBP, it has been a significant beneficiary of the exchange rate moves post Brexit. Even without continuing volatility there will be further benefits due to coupon payments being $2-3m lower than previously.
► Balance sheet: During the first half Burford made some significant changes to its balance sheet. The second retail bond issue was discussed in earlier reports. In June the company bought back its preference shares for a total cost of $0.11. This will save $1.2m of annual costs.
► Valuation: With performance exceeding expectations and helpful currency moves, Burford's rating remains good value despite the strong share price performance. The prospective P/E for 2018E is only 10.2 times, while a 17% RoE with strong growth suggests strong metrics all round.
► Risks: The investment portfolio is fairly focused with some very large investments, which means revenue may be volatile. As the company matures we would expect that to decrease, but not to disappear. As expected, revenue from the insurance business is declining post the adoption of the Jackson reforms.
► Investment summary: Burford CApital Limited has already demonstrated an impressive ability to deliver good returns in a growing market while investing its capital base. As the invested capital continues to grow, the litigation investment business will continue to produce strong earnings growth.
Click the EPIC BUR to read the full archive for this company.