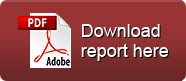 Burford Capital Limited (LON:BUR) has completed the acquisition of Gerchen Keller Capital (GKC), a Chicago based asset manager whose funds invest in legal related investments. With $1.3bn of assets and 20 staff, it brings significant additional scale to Burford. GKC has two investment strategies, one of which is new to Burford and expands its range of services. Financially it brings ongoing management fee income, though performance fees will probably be more valuable in the medium term. The headline purchase price is $160m, paid in a mixture of cash, loan notes and equity with an additional payment of 2.5m shares if performance fee targets are met.
► Earnings: It is estimated that GKC will have an operating profit of $9.1m for 2016, though with only half a month of the year left and transaction expenses there will be no financial benefit to Burford this year. We have upgraded our earnings for 2017E by 11% and 2018E by 12%.
► Balance sheet: Burford will be funding the $93.75m cash payment from its existing resources, citing excellent cash realisation this year, though resources are strong after the spring bond issue. With no associated fundraising, we can infer that 2016 has been another excellent year for Burford.
► Valuation: With the deal enhancing earnings, supported by helpful currency moves, Burford's rating remains good value despite the strong share price performance. The prospective P/E for 2018E is only 12.8 times, while an 18% RoE with strong growth suggests excellent metrics all round.
► Risks: The investment portfolio is fairly focused with some very large investments, which means revenue may be volatile. As the company matures we would expect that to decrease, but not to disappear. The GKC business will add a more predictable revenue stream as well as diversified earnings from a wider, albeit less mature, pool of investments.
► Investment summary: Burford Capital Limited has already demonstrated an impressive ability to deliver good returns in a growing market while investing its capital base. As the invested capital continues to grow, the litigation investment business will continue to produce strong earnings growth.
Receive our exclusive interviews – Enter your email to stay up to date.
Click the EPIC BUR to read the full archive for this company.