Wednesday, 24th January 2018 4:00pm GMT | 60 Minutes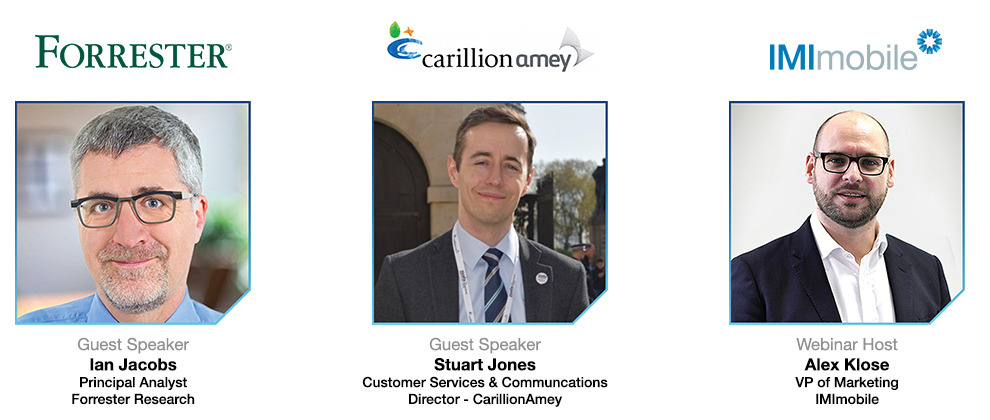 On this webinar guest speaker Ian Jacobs (Forrester) & Stuart Jones (CarillionAmey) will discuss the following 5 questions with host Alex Klose (IMImobile):
What are the key customer service trends you need to pay attention to?
What is the role of proactive messaging in developing customer centric customer service strategies?
How to streamline integration of new communication channels into existing contact centre architecture?
How to consolidate your legacy technology and infrastructure, and overcome key obstacles?
How to utilise AI and chatbot assisted customer service to increase operational efficiencies?
Gresham House Strategic PLC (LON:GHS) has a 12% ownership of IMImobile PLC, correct as of 31 December 2017 month end NAV announcement, released 2 January 2017
To read the full news article please click here
Receive our exclusive interviews – Enter your email to stay up to date.